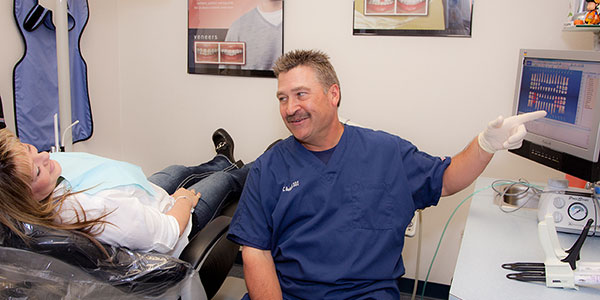 A graduate of the University of Detroit Mercy School of Dentistry (1987), Dr. Beckwell served as the president of the Psi Omega Dental Fraternity in his final year of studies. He received his bachelor's degree from Adrian College (1983) where he was president of the student body in his senior year and a member of the Beta Beta Beta national biology honor society. Dr. Beckwell received training in orthodontics through the extensive F.O.R.C.E. continuing education program.
Dr. Beckwell is a member of the American Dental Association (ADA), the Michigan Dental Association (MDA), the Macomb Dental Society, the Detroit District Dental Society, and the Chicago Dental Association. Annually, the offices of Dr. Beckwell offer day of dentistry for underprivileged families in conjunction with the Detroit District Dental Society.
Outside of dentistry, Dr. Beckwell is an active member of his local community. He coached the hockey team at Henry Ford II High School in Sterling Heights for three years (2007-2010). He umpired in the United States Special Sports Association (USSSA) and was inducted into the Michigan USSSA Hall of Fame Umpire Category in 1996. In 2010, he received the honor of being inducted into the USSSA National Hall of Fame.
Dental school not only provided Dr. Beckwell with an education, it is also where he met his wife Beth who works in the Shelby Township and St. Clair Shores practices as a dental hygienist. Together they have four children: Charles III, Erin, Robert, and Allyson.
To make an appointment with Dr. Charles Beckwell, contact our Shelby Township dentist office or St. Clair Shores dental office.