Dr. Beckwell blog
What Exactly is Cosmetic Dentistry?
A person's smile can play a vital role in their overall self image. Many times people will seek the services of a cosmetic dentist in order to make much-needed dental repairs or simply to improve the attractiveness of their smile. The term "cosmetic dentistry" refers to any type of dental work that improves the appearance (but not necessarily the functionality) of a person's teeth, gums or bite. In other words, cosmetic dentistry is primarily focused on the appearance of your smile; for this reason, it is also known as "aesthetic dentistry."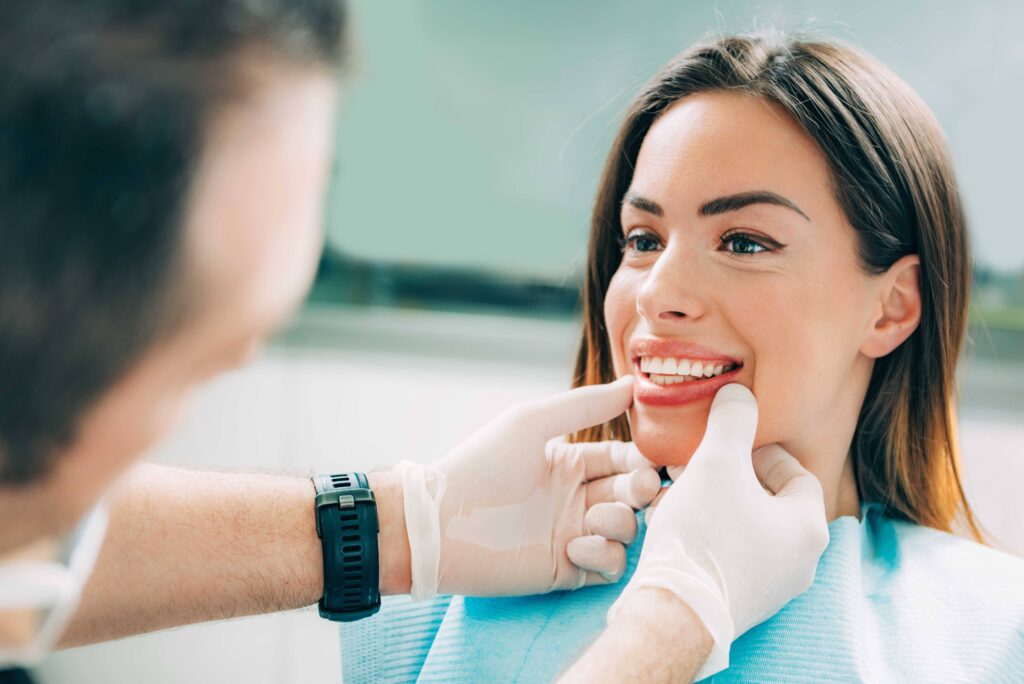 If you are looking for cosmetic dentistry services in Macomb, MI, it is important to do your homework in order to ensure that you're selecting a dentist that can provide all of the services you may need. Since cosmetic dentistry is so heavily dependent upon having a sensitivity to aesthetics, it is fair to say that it is just as much an art as it is a science. For this reason, you will want to make sure that you choose a dentist that is skilled in the "art" of cosmetic dentistry, as well as having the ability to provide the general dental services that are vital to the overall health of your teeth.
Some of the most common services performed by cosmetic dentists include teeth whitening, dental implants, veneers, crowns and bridges. Teeth whitening has become an increasingly popular dental service in recent years due to the many advances in the development of various whitening technologies. Many people choose to have their teeth whitened in order to alleviate the staining and yellowing of their teeth due to aging or dietary/lifestyle practices. Dental implants are considered to be a restorative cosmetic dentistry procedure; they are usually implemented in order to replace a missing tooth or groups of teeth.
Veneers are a very popular cosmetic dentistry service as well. Veneers are super-thin shells made of either a composite resin material or porcelain (ceramic), and they are normally bonded to the front of your teeth. The primary purpose of using veneers is to improve the appearance of your front teeth by either brightening them or masking any discolorations. Patients that have gaps in their teeth, or if their teeth are worn or chipped, may want to consider veneers. When properly bonded and placed veneers can be a long-lasting, safe cosmetic solution that can help improve the beauty of your smile.
Crowns are tooth-shaped "caps" placed on top of teeth in order to improve their shape or appearance. Many times crowns are used in cases where a patient's teeth are chipped or cracked, or to cover severely discolored or misshapen teeth. Bridges are utilized when a gap in the teeth needs to be filled; this can be either one or multiple teeth. A bridge will utilize crowns as well as false teeth in order to not only fill the gap, but also to provide support for the teeth surrounding the gap. Bridges can restore your smile as well as facilitate the ability to properly chew and speak again.
Due diligence is a must if you want to ensure that you're choosing the right cosmetic dentist in Shelby Township. Your smile is one of the most important features of your appearance, so no time spent doing your due diligence is ever wasted time. Make sure to ask questions and evaluate before-and-after photos of their work when possible. Keeping these facts in mind can greatly assist you in finding a cosmetic dentist that will help you obtain the smile of your dreams!