Preventative dentistry
It's not just cleanings that are essential to good oral health
Regular comprehensive dental exams are essential to good oral health. During your visit to our Shelby Township dental office or St. Clair Shores dental office, we will conduct a variety of dental exams to determine the overall health of your mouth, teeth, gums, and bite.
Periodontal Exam
During a periodontal exam, we assess the health of your gums and teeth. This exam in particular helps us diagnose problems like gum disease, receding gums, teeth grinding, and exposed roots. We'll look for abnormal areas in your mouth, identify any loose or missing teeth, and examine your bite, while also noting the color, texture, size, and shape of your gums and if they bleed upon examination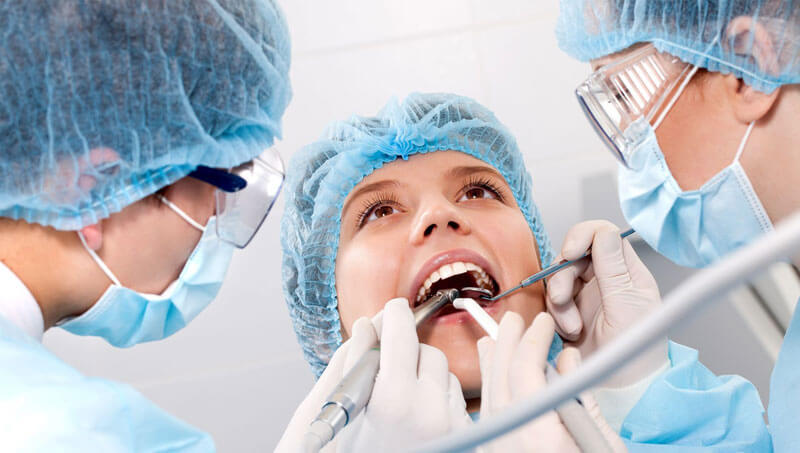 Tooth By Tooth Exam
Each tooth in your mouth has its own important life and it's necessary to examine the integrity of each tooth so that your smile will be healthy overall. We evaluate each tooth in a tooth-by-tooth exam, looking at current fillings, crowns, or other dental work, and determining if further work is necessary. This exam is a preventative method for maintaining a healthy smile and stopping any small oral health problems before they become larger ones.
Cosmetic Exam
If you have reached a point where you feel your smile needs a full makeover, we can conduct a cosmetic exam to determine exactly what sort of cosmetic dentistry options you would benefit from, including crowns and bridges, restorations and bonding, teeth whitening, veneers, and dental implants. These long-lasting treatments can improve your appearance, bite, and overall well-being.
Occlusal Exam
Occlusion is the contact between your teeth. During the occlusal exam, we note the position of your jaw and evaluate the alignment of your teeth. This can help us diagnose bite issues and problems with teeth grinding. An occlusal exam is important to the health of your natural teeth, restored teeth, implants, and muscles – ensuring that your jaw and teeth are positioned correctly will maintain the integrity and structure of the teeth, meaning fewer repairs and reducing the risk of fractures or trauma… and trips to the dentist.
Contact our Shelby Township dentist office or St. Clair Shores dental office to schedule your dental exams today.