restoration & bonding
Benefits of Cosmetic Bonding and Tooth-Colored Fillings
We look in the mirror daily, and maybe there are some flaws that could use correcting, but you get used to the way things are and settle for living with that old restoration that has turned gray, those slightly chipped front teeth, that slightly off-color tooth.
Take a good look at your smile. Would you be happier with a brighter, close-to-perfect grin? We can easily and efficiently correct the small imperfections in your smile with a procedure called composite resin bonding.
Composite resin is a tooth-colored plastic ceramic mixture that is used mainly for two different applications in dental bonding. One use is as a filling material that replaces old silver (amalgam) fillings. This bonding is available in a wide variety of shades and colors to match your teeth. The second use is for cosmetic dentistry purposes, to correct chipped teeth or gaps between teeth.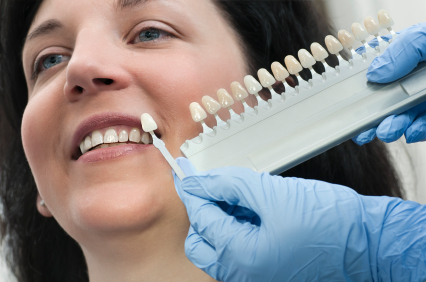 Bonding is a versatile, easy, and effective way to improve your smile. At your next appointment in our Macomb, Michigan, dental office, tell us exactly what you'd like to change about your smile. We can explain various procedures – from dental restorations to dental bonding to other cosmetic dentistry techniques – and make a treatment plan that will deliver a beautiful, natural-looking smile.
We don't just restore teeth with our restorations and bonding – we restore confidence. You'll be a new you with a revitalized grin and stunning smile makeover.
For more information about dental restorations, dental bonding, or to schedule a cosmetic dentistry consultation, contact our Shelby Township dentist office or St. Clair Shores dental office.