Orthodontic Dentistry
Creating straight smiles for teens and adults
In order to provide our patients with the most complete and comprehensive dental care, we perform orthodontic care for both adolescents and adults in our two dental offices in Macomb County, Michigan. We offer the most traditional method of orthodontic dental treatment – straight-wire braces – as well as the more modern advancements in teeth straightening.
By providing adult dental care and pediatric dental care at our Michigan dental offices, you can conveniently take care of your entire family's oral health needs in one location. And, once your child reaches the tween and teen years and shows signs of needing braces, it isn't necessary to hunt for a specialist since we offer a variety of forms of orthodontic treatment as well as basic dental care and cosmetic dentistry.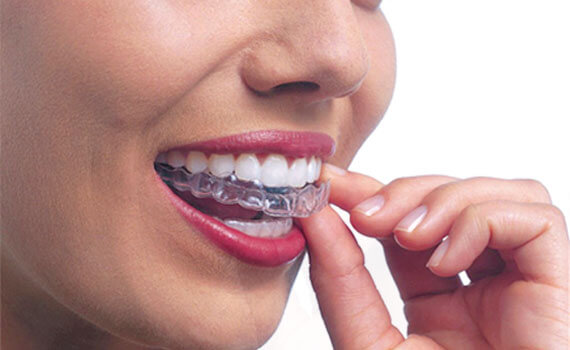 For adults who want to do something about their crooked teeth or bad bite but shun the idea of being a "metal-mouth" in their 30s, 40s, or beyond, know that today's braces are not like yesterday's mouthful. Using Invisalign or ClearCorrect orthodontic treatment, you can literally get a straighter smile by wearing virtually invisible plastic aligners over your teeth. We customize these clear, removable aligners and develop a treatment plan for the duration of your orthodontic treatment.
Straight-wire braces are comprised of brackets, wire, and elastic which put constant pressure on your teeth, ultimately moving them into their proper positions. This method is carried out slowly over a period of about two years with adjustments occurring periodically to ensure that the teeth are moving properly.
Not every type of orthodontic treatment is right for every person. Based on your oral health history and the current state of your teeth, we will determine the type of braces that will work best to give you a straight, beautiful smile.
Be good to yourself and take care of your oral health. We will do everything we can to make your dental experience pleasant and comfortable. Hey, we even offer aromatherapy to help you find some inner peace and ease your stress as you spend time in our office.
Want to straighten up that crooked smile? Contact our Shelby Township dentist office or St. Clair Shores dental office to set up an appointment to discuss orthodontic dental treatment.