Teeth Whitening
Teeth Whitening – A Quick Way Improve Your Smile
When people are asked to name the one thing they would most like to improve about their smile, the most common response is to have whiter and brighter teeth.
The fast and simple solution? Teeth whitening!
Our Macomb, Michigan, dental offices have a menu of whitening options to get your teeth whiter and brighter, so you can be more confident about your smile and your overall appearance. This cosmetic dentistry solution is just one of the many non-surgical procedures we offer at our dental practice.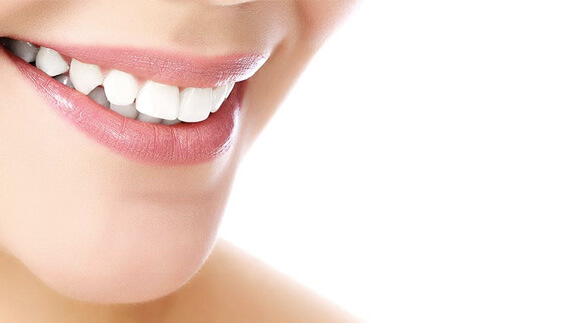 Professional Alternatives to Over-the-Counter Whitening Kits
Dentist-Delivered At-Home Treatment
Tres White is a pre-filled, adaptable tray ready to adhere to your teeth in one easy step. Simply place the tray in your mouth, adjust the thin membrane as it adheres to your teeth, and wear it for 30 to 60 minutes, once daily. It's that easy! No impressions are necessary. This treatment is available in mint or melon flavors from our Shelby Township dentist office and St. Clair Shores dental office.
Customized Take-Home Whitening Gels
The Opalescence Take-Home Tooth Whitening System is customized to fit your smile and yours alone. We will take impressions of your teeth and create a tray to fit your mouth perfectly and comfortably. This whitening method allows you to whiten your teeth at your convenience, but with more effective and long-lasting results than over-the-counter whitening kits. Plus, the prescription-strength whitening gels have oral health benefits – they provide increased cavity protection, strengthen enamel, and decrease sensitivity. These gels can provide results overnight, but expect to see the biggest transformation in about a week.
In-Office Whitening
Wedding? Job interview? Big date? If you need white teeth – and fast – our in-office Zoom or Zoom2 whitening treatment is the option for you! This whitening procedure is done in the dental chair and takes just an hour to reveal your brighter smile. To maintain the continued whitening progress of your smile, we recommend customized trays be created prior to your first this treatment. Touch-up gel – in tasty mint or melon flavors – is also included with your in-office whitening treatment.
For more information about teeth whitening options available at our Michigan dental practice, or to schedule a cosmetic dentistry consultation, contact our Shelby Township dentist office or St. Clair Shores dental office.