Oral cancer screenings
All adult patients are at risk for oral cancer
Did you know that 25 percent of oral cancers occur in people who don't smoke and have no other risk factors? You may feel that you're safe from any sort of oral health trauma because you don't smoke or chew tobacco, but it's just as important for a non-smoker or non-tobacco-user to be screened for oral cancer as it is for a regular tobacco user. Because, as you'll read below, there are more causes of oral cancer than just cigarette smoke.
The patient risk profile is simple. You're at an increased risk for oral cancer if you're between the ages of 18 and 39 and do not have any lifestyle risk factors. You're at a high risk for oral cancer if you're age 40 or older and do not exhibit any lifestyle risk factors. And you're at the highest risk for developing oral cancer if you are over 40 and exhibit risk factors.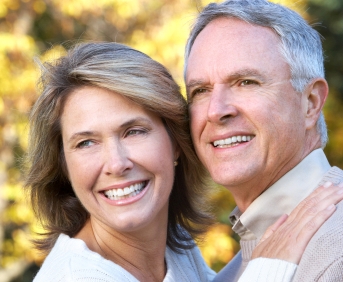 Lifestyle risk factors can include tobacco use of any type, chronic alcohol use (drinking 2 ounces at least three times a week), an HIV or HPV diagnosis, sunlight exposure to your lips, gender (men are twice as often diagnosed with oral cancer as women), and race (oral cancer is found more frequently in African Americans than in Caucasians).
When detected early, oral cancer is 90 percent curable and patients can live a healthy life. Yet a majority of lesions are not identified early with an unaided visual examination. Our Macomb County dental offices are now offering ViziLite Plus with TBlue, which is the leading early detection oral cancer screening tool, in conjunction with the conventional head and neck examination for oral cancer. Ask us about this tool during your next dental cleaning.
Remember, screening for oral cancer is something that should be done before you exhibit any signs or symptoms of cancer – the screening can help detect abnormal tissue and prevent cancer from spreading to a more serious stage.
Do you believe you're at risk for oral cancer or do you have a history of oral cancer? Don't wait for your next dental appointment – contact our Shelby Township dentist office or St. Clair Shores dental office today to schedule your oral cancer screening.