digital xrays
The modern way to analyze the health of your teeth
Gone are the days of biting down on film that scratches the insides of your cheeks. Digital X-rays are as important to our Michigan dental offices' efficiency as they are to your peace of mind. Simply enough, our use of digital X-rays makes your annual "photo-taking" easier, faster, and safer.
The technological advancements in digital X-rays allow us to get a very clear look at the condition of your teeth. Through our digital imaging capture device, we are better able to identify cavities or potential problem areas in your teeth and examine the roots of your teeth, all while minimizing your exposure to radiation.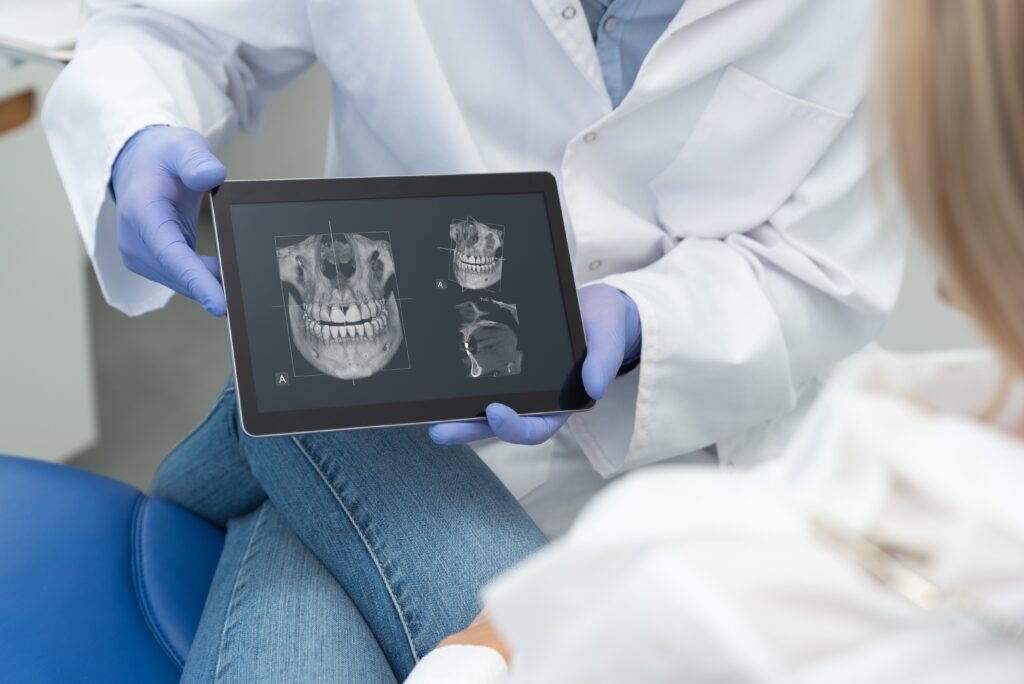 To take digital X-rays, we place a sensor in your mouth and take four images, focusing on your upper and lower jaw on both sides of your mouth. We are able to view the images immediately on the computer and easily store them for future reference. What is especially helpful for us as your dental care provider is that we can enhance these digital images as necessary to get a very accurate look at what's going on with your oral health. We can also zoom in and out and improve the appearance of the images to provide better diagnoses.
When is the last time your had X-rays taken of your teeth? It should be done annually. Contact our Shelby Township dentist office or St. Clair Shores dental office today to schedule your digital X-rays and dental exam.