Dental Cleaning and Oral Hygiene
Keeping your smile healthy and your teeth clean
Do you floss your teeth daily and brush your teeth at least twice a day? Bravo! However, these good practices don't exempt you from twice annual dental cleanings. It's only the tools of a dentist that can remove the most stubborn, harmful, cavity-causing plaque and tartar from your teeth, helping to prevent gingivitis and periodontal disease.
Oral hygiene is something that kids often take for granted. We were kids once too – brushing just isn't at the top of the list when you're young. But pediatric dental care is definitely at the top of our list now. We make it a point to educate all of our patients, young and old alike, about the right ways to care for your mouth and teeth and why oral hygiene is so important to your overall well-being. We regularly use the CAESY Patient Education System to help you understand more about your oral health.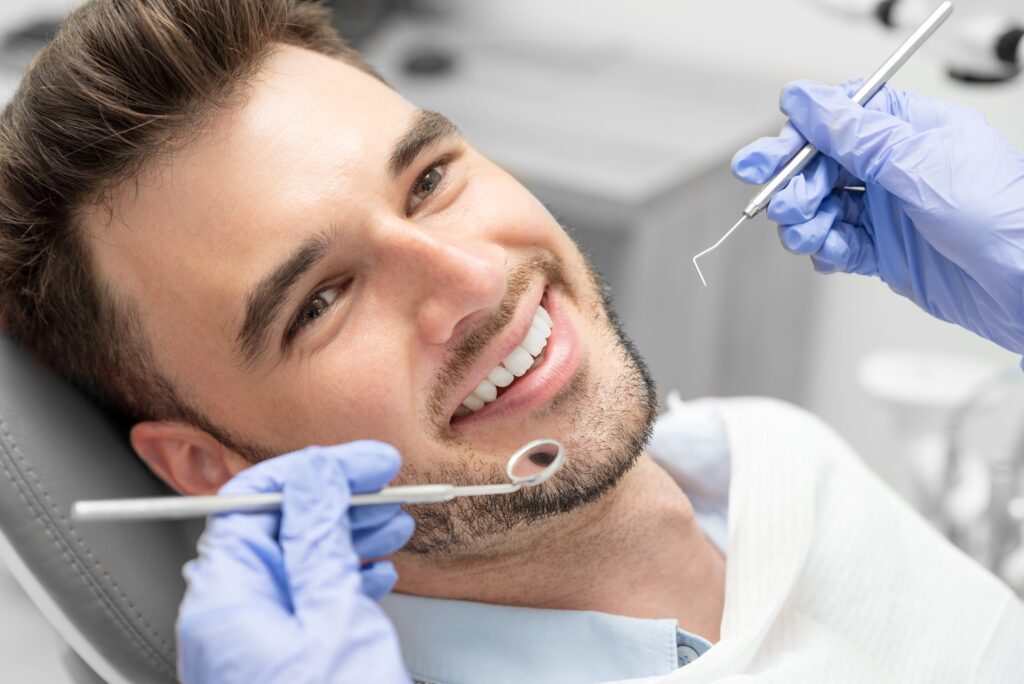 Regular dental visits also mean your teeth are being checked for cavities – catching these early helps prevent more complex dental problems, like the need for a root canal or even a tooth pulling. We keep an eye on receding gum lines and other troublesome areas, as well as conduct oral cancer screenings. There are also right and wrong ways to brush your teeth, and we can talk to you about whether it would be beneficial for you to use an electric toothbrush.
Whatever questions or concerns you may have about dental cleanings and oral hygiene, our Macomb County dental offices are here to serve you.
Contact our Shelby Township dentist office or St. Clair Shores dental office to schedule your dental cleaning today.