Crowns & bridges
Why choose a crown or bridge for your smile?
Crowns and bridges have become the restoration of choice for many of the patients at our Macomb County, Michigan, dental office, thanks in part to the superior ceramic and bonding materials that are available today. These cosmetic dentistry procedures are even viable for damaged front teeth.
Crowns and bridges are strong and long-lasting like the natural enamel they cover and protect, and they can precisely be matched to the translucence, color, and contours of your other teeth so no one will ever know you've had any work done.
Consider a crown or bridge to: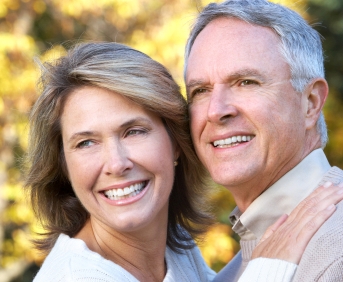 Repair existing dental damage
If you have a tooth that has been worn down by teeth grinding, an improper bite, or decay, a crown restoration could extend its longevity, or even save it for life. People of all ages are also susceptible to cracked or broken teeth for many reasons, including accidents and sports injuries. Crowns will give these teeth much-needed support.
Prevent further tooth deterioration
When a tooth becomes at risk, a crown or bridge can prevent more serious and costly damage. For example, nearly invisible cracks can be a telltale sign of grinding problems and are a prediction of possible future damage. A tooth that has an existing large filling restoration becomes weak over time and with daily use, which is why a crown can prevent tiny cracks or breakage of the tooth.
Revitalize your appearance
Time takes its toll on just about everything, including your teeth and smile. Did you have cosmetic dentistry in the past? Older restorations can become compromised and lose their vibrancy. A new crown can correct these situations. Crowns and bridges can enhance the shape and design of your teeth. Very natural-looking porcelains are available today – and no one but you and your Michigan dentist will know you have crowns or bridges.
For more information about crowns and bridges, or to schedule a cosmetic dentistry consultation, contact our Shelby Township dentist office or St. Clair Shores dental office in Macomb County, Michigan.