CAESY Patient Education System
Understand your dental procedures
Fear is fed by the unknown, and if you already harbor a fear of the dentist, not knowing what's going to happen during your dental treatment can be even more anxiety-inducing in some patients. In our Michigan dental office, we use the CAESY Patient Education System to help familiarize you with the dental procedures Dr. Beckwell will be performing during your appointments.
For many of our patients, it helps to have visual representations of just what kind of work will be done on their teeth. CAESY offers multimedia presentations that are essentially a visual walk-through of your dental procedure, intended to help familiarize you with the intricacies of your dental repairs. This educational system is an especially great tool to ease the minds of our youngest patients and our most anxious patients.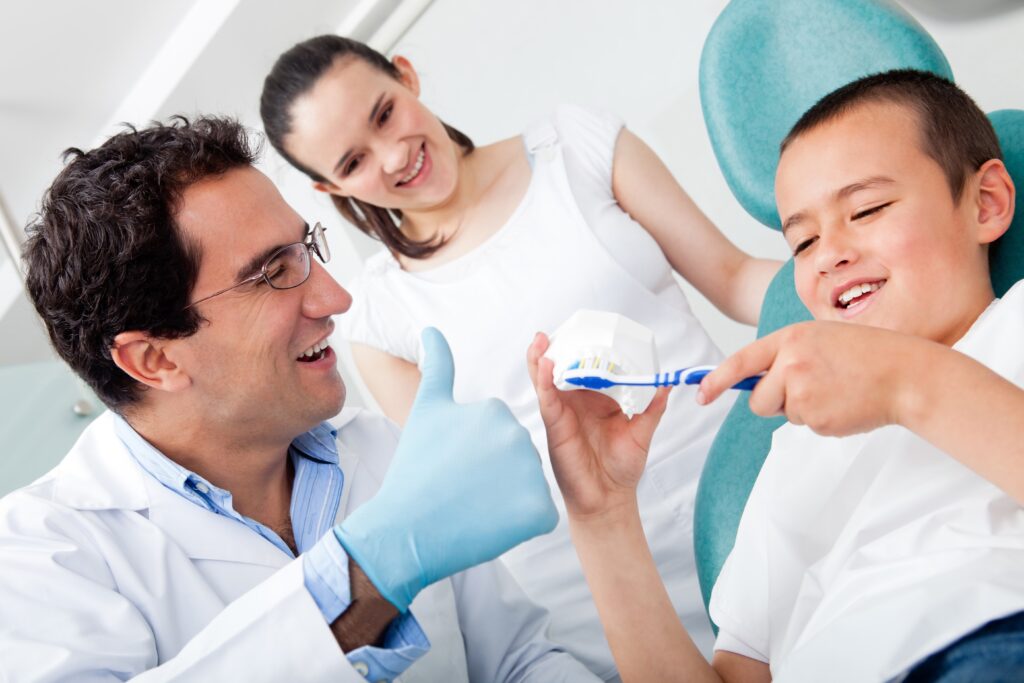 In our reception area, the Smile Channel plays informational videos. This is one time you won't want to restrict your child's TV-watching habits. Allowing them to see just what's happening in the dentist's office will ease their minds and may even make the appointment into an adventure. Remember, knowledge eases fear!
Beyond the waiting room, we offer CAESY live-action videos right beside the dentist's chair so that we can show you state-of-the-art 3-D animations which explain the complexities of dental procedures in easy-to-understand language. "Seeing" what's going to happen during your procedure can take away a great deal of fear – we want you to know what to expect and to understand how we'll be improving your oral health.
Want time to mull over the techniques we'll be performing for you in our Macomb, Michigan dental office? We can send you home with handouts about your dental procedures so that you can review the information on your own time.
Get comfortable with your oral health and learn how our Michigan dentist will be performing your procedures, thanks to the CAESY Patient Education System. Contact our Shelby Township dentist office or St. Clair Shores dental office to schedule your appointment.